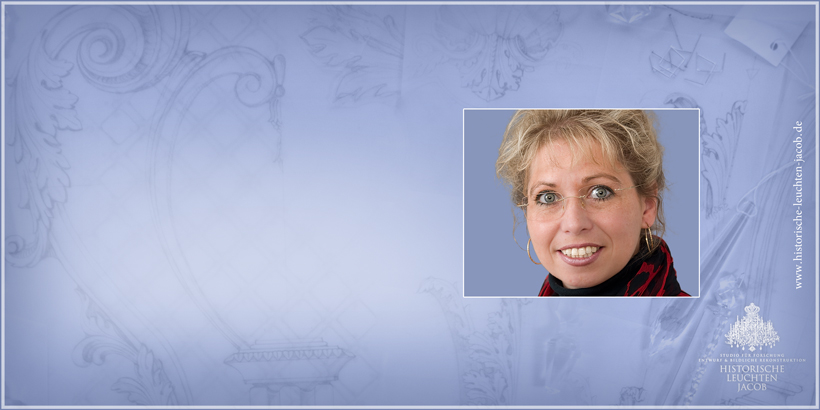 Welcome
My name is Annette Jacob.

With a Master of Design and a qualification as a crystal cutter, I can offer almost 30 years of experience in the field of lighting and a large collection of visual documentation of historical luminaires.

With my partner Thomas Hinz, master in Engineering and 3D-Designer, I support you in order to find solutions for tasks concerning the restauration and reconstruction of historical luminaires.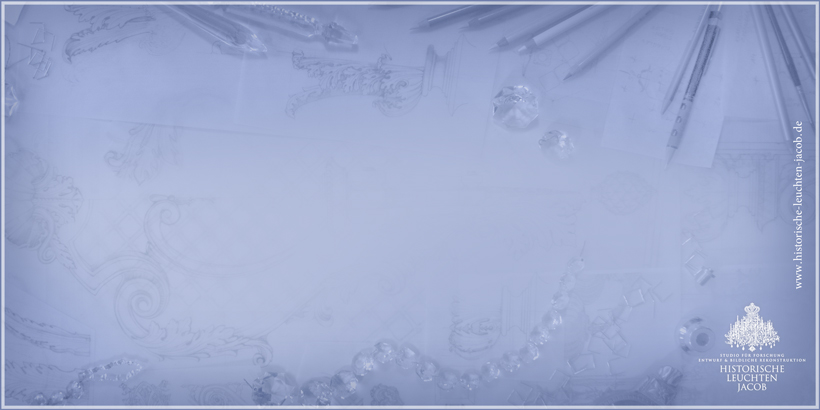 Our Services
• visual reconstruction of historical luminaires based on old documentations, drawings and projects
• research in archives, libraries and collections as a foundation for an authentic reconstruction
• description of luminaire projects with drawings as a part of an invitation to tender
• consulting and support during restaurations and reconstructions
• inventory and analysis of existing luminaires
• design of contemporary luminaires
• creation of three-dimensional solid objects for the study of proportions